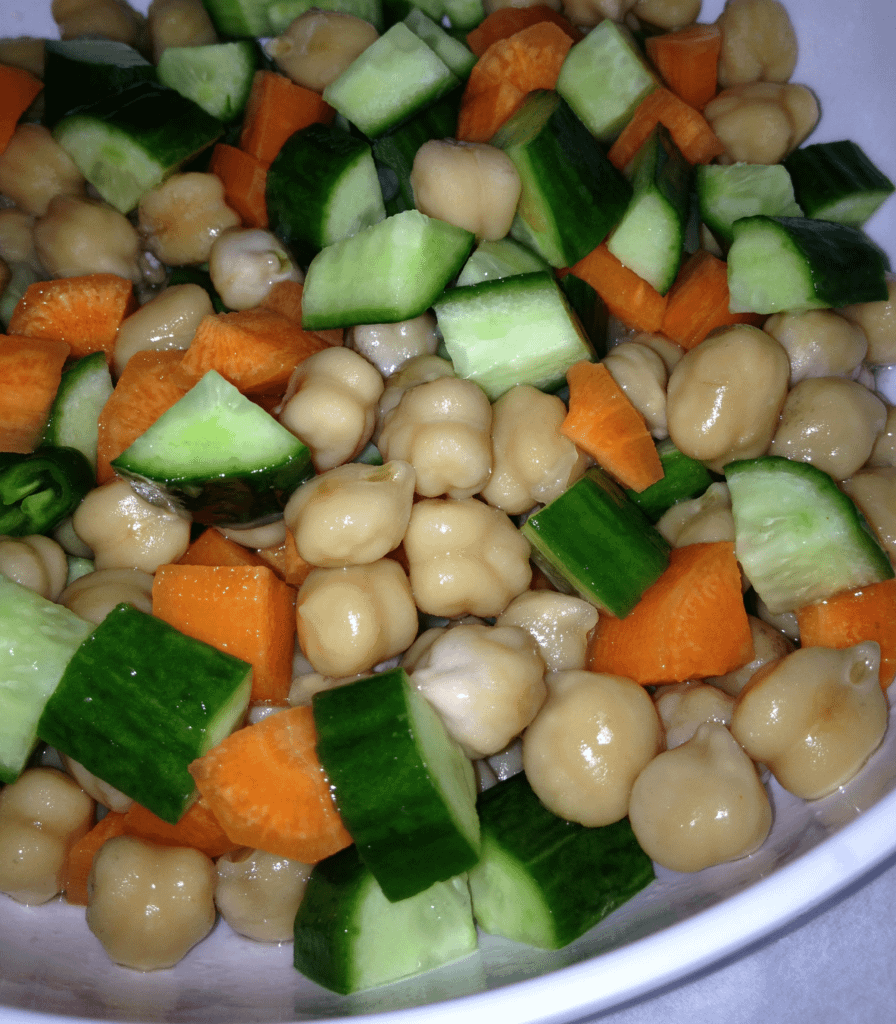 I think the very first time I had Baleela was in 1992 or 1994. In Saudi- where I grew up- they have Ice cream trucks that also sell Baleela and other snacks. They're not so popular now but when I was a kid they used to park right outside our compound. I bought some once and it then became a popular snack in our household.
Hejazi Baleela (not to be confused with Egyptian Baleela) is a Middle Eastern mezze that has different varieties. Usually it has vinegar but other ingredients can be added to it too; like hot sauce, garlic, pickled cucumber and beetroot.
My version of it is pretty simple and yummy.
Baleela Recipe
1/2 cup dry chickpeas
2 cups water
2 medium cucumbers
1 medium-large carrot
1 small green chili pepper ((optional))
1/2 cup lemon juice
1 teaspoon ground cumin
1 pinch salt ((to taste))
Soak chickpeas overnight.

Drain soaked chickpeas, put into a pot and add 2 cups of water.

Bring it to the boil.

Cook for 45-60 minutes over low heat or until chickpeas are done.

Chop cumbers, carrot and chili pepper.

Put chickpeas in a bowl, add the rest of the ingredients and mix them all together.

Serve.